Translation
At Glim we speak the same "language" as our clients.
All our translators are selected for the expertise within a specific business sector, in this way, our clients can be sure that the 'sector' terminology is accurate and the finished translation meets the highest possible standards.
Sworn Translations
Your translations can be certified by expert translators accredited by the French Appeal courts..
Legal
All your legal documents translated by translators with law degrees.
Finance
Financial reports : don't leave those sensitive translations to chance.
Our skilled specialised translators, biologists or doctors, are rigorous in delivering the quality you expect.
Industry
From construction to the oil industry, from aerospace to the shipping industry, we will draw on highly skilled translators with a diverse range of business skills.
IT
Software, applications, websites, technical manuals, we can handle all your IT documents.
Cosmetic
Whether it's scientific reports or marketing materials, the beauty, cosmetics and luxury goods industry is one of Glim's core areas of expertise.
Tourism
Given our many clients in the sector, we handle tourism content everyday.
Marketing
Looking for a tag line, slogan or sales presentation? Let us create impact for your marketing materials.
Fabien Palmieri
Sales Manager, Wärtsilä
" Over the years, Glim has gained my full confidence through the excellent quality of their translations and a high level of respect for often very short deadlines. Being able to entrust months of work to a reliable partner while having peace of mind is a service that goes beyond simple translation. " Wärtsilä
Olivier Eschapasse
Consultant-Partner, le Comptoir des savoirs
" Being totally open to new ideas, Glim has the rare gift of selecting good ideas and transforming them into effective services. A very valuable partner in adventure ! " Comptoir des Savoirs
Sophie Roux Erhard
Consultant at BrandSilver
" Finding a good translation agency, especially one that provides localisation services is complicated. I have been lucky to work with Glim many times, and I have full confidence in them. They are quick, efficient and the work is always of the highest quality. " Brand Silver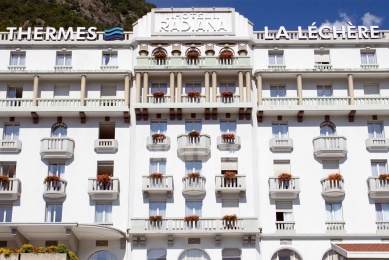 Localization, Translation
Glim worked directly in the Joomla CMS to create a German localised website for the Radiana Resort hotel and spa complex.