Interpreting services
For your business meetings, conferences or a simple phone conversation with a foreign partner, we can provide you with a professional interpreter.
Consecutive interpretation
During a meeting with a few people, the interpreter waits for the speaker to finish a section of the discussion before providing a translation.
Simultaneous interpretation
The interpreter works in a cabin and simultaneously translates the speech that listeners can hear through infra-red headphones.
Call Conference
We can quickly provide an interpreter who will provide interpretation remotely during your telephone conversation with another person.
Fabien Palmieri
Sales Manager, Wärtsilä
" Over the years, Glim has gained my full confidence through the excellent quality of their translations and a high level of respect for often very short deadlines. Being able to entrust months of work to a reliable partner while having peace of mind is a service that goes beyond simple translation. " Wärtsilä
Olivier Eschapasse
Consultant-Partner, le Comptoir des savoirs
" Being totally open to new ideas, Glim has the rare gift of selecting good ideas and transforming them into effective services. A very valuable partner in adventure ! " Comptoir des Savoirs
Sophie Roux Erhard
Consultant at BrandSilver
" Finding a good translation agency, especially one that provides localisation services is complicated. I have been lucky to work with Glim many times, and I have full confidence in them. They are quick, efficient and the work is always of the highest quality. " Brand Silver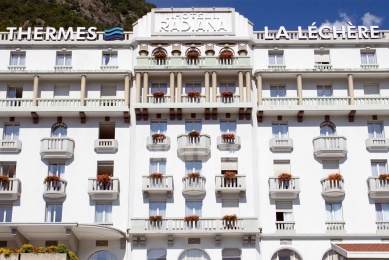 Localization, Translation
Glim worked directly in the Joomla CMS to create a German localised website for the Radiana Resort hotel and spa complex.