Design &
Copywriting
Your multilingual editorial content can become a true sales tool.
Commercial Presentation
We will write editorial content to present your products or services and adapt content according to the distribution medium: e.g. brochure or website.
Slogan & Base Line
Your products, services and company deserve a true strapline to build your brand image and set you apart from the competition.
In-house Magazine
Targeted to your clients or your employees, we will help you with your editorial process, from selecting subjects to producing the layout.
Blog Management
Actively managing a blog is an effective way to attract new clients. In asking us to do this, you will be guaranteed a highly professional result that will enhance your sales effectiveness.
Newsletters & Press release
Emails have become the most effective way to communicate. We offer you two optimised editorial solutions as well as the best tools to distribute them.
White Papers
Increase your company's value with relevant white papers that will actively engage your community and enhance your expertise in your industry.
We can either produce ad-hoc papers or define an editorial line applicable to all your PR & marketing material.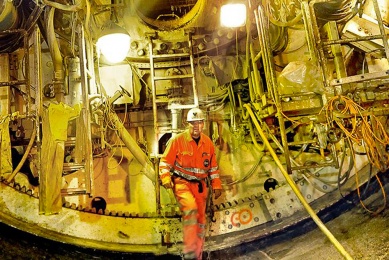 Copywriting
The Swiss construction group "Marti Construction" selected Glim to update its editorial content showcasing its range of technical services.
Tell us about your project
We will give you an answer quickly
" Finding a good translation agency, especially one that provides localisation services is complicated. I have been lucky to work with Glim many times, and I have full confidence in them. They are quick, efficient and the work is always of the highest quality. " Brand Silver
Sophie Roux Erhard
Consultant at BrandSilver
" Being totally open to new ideas, Glim has the rare gift of selecting good ideas and transforming them into effective services. A very valuable partner in adventure ! " Comptoir des Savoirs
Olivier Eschapasse
Consultant-Partner, le Comptoir des savoirs
" Over the years, Glim has gained my full confidence through the excellent quality of their translations and a high level of respect for often very short deadlines. Being able to entrust months of work to a reliable partner while having peace of mind is a service that goes beyond simple translation. " Wärtsilä
Fabien Palmieri
Sales Manager, Wärtsilä